Paul Schiano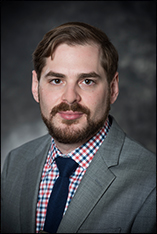 Paul spent most of his childhood and adolescence in San Antonio. He graduated from Churchill High School in 2004. He then moved to Chicago to pursue a political science and philosophy degree from Northwestern University, where he graduated in 2008. Three years later Paul received his Juris Doctorate from The University of Minnesota Law School in Minneapolis. He is licensed to practice law in the State of Texas and federally in the Fifth Circuit.
Paul began his career with a fellowship at the Mexican American Civil Rights and Education Fund, where he focused on impact litigation in the areas of school finance, immigration, employment discrimination, and voting rights. After his fellowship ended, Paul entered private practice as an immigration attorney. He joined Heard & Smith in 2015, continuing his career serving by providing legal assistance to underserved clients.
Outside of the office, Paul is an avid sports fan. He particularly enjoys playing golf, watching the Spurs, and various international soccer leagues. He has two rescue dogs, a Beagle and a Belgian Malinois, who take up most of his free time.