Jill Mitchell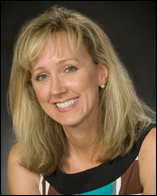 Jill Mitchell was born and raised in the Dallas/Fort Worth area. She graduated from the University of Texas at Arlington in 1988 with a B.A. in English and a French minor after studying at the University of Paris, Sorbonne. In 1991, she received her law degree from St. Mary's University School of Law. As a Law Journal staff member, she wrote and published Reformers' Regress: The 1991 Texas Workers' Compensation Act, 22 St. Mary's L.J. 1111 (1991). She also participated in internships with Bexar County Legal Aid and the Lackland Air Force Base Judge Advocate General's Office.
She has litigation and legal publishing experience in several areas of law including personal injury, medical malpractice, criminal, consumer, and family issues. In 2000, she narrowed her practice to focus solely on veterans' law cases. She is accredited to represent veterans from all over the country at all levels of the administrative and judicial process and has been admitted to practice before the Court of Appeals for Veterans Claims since 2001. In early 2009, she was recruited by Heard & Smith to manage its Veterans' Appeals department.
Her associations and memberships include:

• Board Member, National Organization of Veterans' Advocates, Inc. (NOVA) Since 2008
• Court of Appeals for Veterans' Claims Bar Association
• Federal Bar Association
• Veterans' Consortium Pro Bono Program
• Detroit Mercy School of Law Project SALUTE
• University of Texas School of Law Veterans Association
• Texas Veterans and Military Summit Event
• Texas Equal Access Service Project
• College of the State Bar of Texas
• Pro Bono College of the State Bar of Texas since 2002
• Texas Bar Association and San Antonio Bar Association
She believes that the VA should do a better job taking care of our veterans. She has made it her mission to improve the lives of disabled veterans by fighting for them every day.