Dan Oliver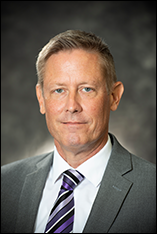 Dan Oliver was born in California and grew up in the suburbs of Washington, D.C., a stoneís throw away from Mount Vernon, Virginia. He graduated cum laude from Georgia Tech in 1988 with a Bachelor of Mechanical Engineering, having participated in the Cooperative program there and working at a major shipyard in Virginia-Tidewater area. He then moved to the Orlando, Florida area where he still lives today.

Dan went to law school at the Barry University College of Law in Orlando, attending classes at night while working nearly full-time as a paralegal. He graduated as a valedictorian from Barry in 2004, and after passing the bar exam, began his legal career in April 2004. He gained extensive experience practicing in family law, bankruptcy, and estate planning before starting his career in Social Security Disability law. He is also a member of the Federal bar for the Middle District of Florida.

Throughout his legal career, Danís main focus has always been on helping people who are experiencing significant life events and who need to help of a lawyer.