John J. Molitoris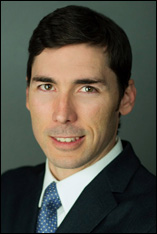 Born and raised in Southern California, Mr. Molitoris completed his Bachelor of Arts degree in Political Science – Pre-Law Concentration at the California State University of Bakersfield in 2004. He then went on to earn his Juris Doctor degree in 2007 from the University of La Verne – College of Law.
After completing law school, Mr. Molitoris opened a successful law practice in Seattle, Washington. During his time in the Pacific Northwest, he developed strong litigation skills while representing thousands of clients in criminal and civil matters. Since returning to Southern California, Mr. Molitoris has dedicated his practice to the effective representation of claimants seeking Social Security Disability benefits.
Mr. Molitoris is a sworn member of the Washington State Bar Association as well as the Swinomish Tribal Bar Association. Additionally, he is admitted to practice before the United States District Court – Western District of Washington and is a member of the National Organization of Social Security Claimants' Representatives.