Kevin Lichtenthal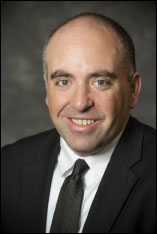 Kevin Lichtenthal was born and raised in Chicago, IL. He received his Bachelors of Science in Health Sciences from the University of Arizona in 2002. He then received his Masters of Public Health from the Arizona College of Public Health in 2005.
From there, Kevin was a project specialist for a healthcare grant that focused on healthcare coverage for small businesses. Kevin then elected to go to law school where he could have a greater impact in the community. He received his Juris Doctor from the Phoenix School of Law in 2010.
Before joining Heard and Smith, Kevin worked as a claims examiner for a disability insurance company. He then proceeded to become an advocate for claimants by representing them at social security disability hearings. Kevin is a member of the Missouri State Bar.