Rachel Mitchell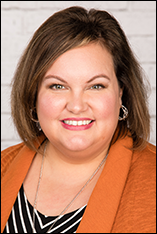 Rachel Mitchell was raised in Prattville, Alabama. She received her Bachelor of Science degree from Auburn University and Juris Doctorate degree from the Birmingham School of Law. While in law school, Rachel was the recipient of the Women's Section of the Birmingham Bar Association's "Service to Women" award.
Before becoming an attorney, Rachel worked as the Executive Director of a non-profit ministry for approximately five years. Additionally, she has served as a former co-President of Auburn University's Gamma Phi Beta House Corporation Board of Directors and as a board member with various other community programs.
Prior to practicing in the area of Social Security law, she has been an attorney/guardian ad litem in juvenile and adult involuntary mental commitment cases. Additionally, she served as an attorney/ guardian ad litem in the juvenile court system. Rachel has represented hundreds of individuals seeking Social Security Disability benefits throughout the country. She is a member of the Alabama State Bar Association and the National Organization of Social Security Claimant's Representatives.