Vanessa L. Ousley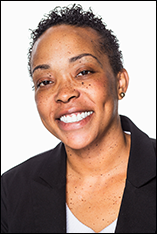 Vanessa L. Ousley was born and raised in Fort Worth, Texas. She earned her Bachelors of Arts in Journalism from the University of Houston and her Juris Doctorate from Tulane Law School in New Orleans, Louisiana.
Upon returning to Texas after law school, Vanessa served as a staff attorney for Legal Aid of NorthWest Texas where she provided legal services for the North Texas community. During this time, she focused primarily on assisting clients with housing and other public benefits. Vanessa has been assisting individuals obtain disability benefits since 2010 and is eager to continue providing this service with Heard & Smith.
Vanessa currently resides in Fort Worth, Texas with her husband, Damar and their sons, Barrett and Braylon.