David Gerson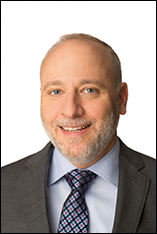 David was born and raised in Richmond, Virginia and currently lives in Baltimore, Maryland. He earned his undergraduate degree from Virginia Commonwealth University, a Masters degree from Columbia University and his law degree from the Benjamin N. Cardozo School of Law, where he was a Deanís Merit Scholar.
While in law school, he was selected for a fellowship that allowed him to work as a full-time student law clerk for The Honorable Loretta Preska of the Southern District of New York. He also participated in the Holocaust Restitution Claims Clinic at Cardozo, one of the only programs of its kind in the country. Prior to joining Heard & Smith, David practiced Social Security Disability law for six years with another company, where he represented claimants at close to 2,000 hearings across the country.
David is a member of the New York and New Jersey bars. In his spare time he is involved with Reading Partners, a national literacy organization, as a volunteer reading tutor and is a theatre critic for a widely read website.